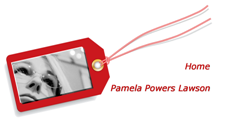 ......




"Looking back, of all my hires at Evergreen Newspapers, she ranks as one of the best."
—
—editor, Casey Ehmsen

"Stop everything....Let's TALK about THE article....about Phoebe...that I am going to have framed...that was so amazing....and seeing it in PRINT....I just had tears rolling down my face....and YOU captured her and the program and everything SO SO SO beautifully and perfectly....YOU are incredibly talented...and WE are FILLED with GRATITUDE for YOU telling HER story!!!" —parent of a high school student who joined a traveling school program
"I would like to commend your editorial staff and your paper for the professional work which was done by Pamela Lawson in her article on the Board of Health's hearing regarding changing regulations. The issues are quite technical, and the subject has emotional content in terms of growth. I thought Pamela did an excellent job of verifying facts and contacting parties involved in the discussion of the proposal. Thanks again for such a professional approach to providing news for our community."—a businessman/developer

"You have inspired me today and I intend to print this out and refer to it often. I don't know how this article hit my Start Page...but I am so glad it did!"—Posted by a reader who discovered one story (on the Internet) from a four-part series called "Finding Her Voice."
Another reader who read the same article wrote:"Your story gives hope and shows that we do not get to pick the journey in life but we can decide to grab the steering wheel and take control."